About
FIT INDIA TRUST
Founded in 2017, Fit India Trust is a non-profit organization committed to taking the Indian Health and Fitness industry to international standards. We bring people together from all facets of the Health and Fitness industry by filling the gaps prevalent in the market. We provide a quality education that meets the contemporary needs of sports and fitness enthusiasts in India. We guide them in acquiring better job opportunities in the industry. In addition, we also assist sports and fitness organizations in attaining the right talent for their businesses. From club owners to fitness professionals and enthusiasts, to nutritionists, dieticians, athletes, and bodybuilders we cater to the needs of all.
What We Do
Fitness courses

Fit India Trust offers Nationally, Internationally recognized Professional Training programs to those who are interested in starting their career in the fitness industry.

Fitness workshops

Fit India Trust schedules workshops that will help you enhance your knowledge and skills. We believe in Practical learning thus we organize various fitness workshops.

Fit Pros

Find yourself a certified fitness Trainer in your locality according to your requirements and get all the required details about them.
WHY OUR TRAINING TECHNIQUE IS UNIQUE ?
We aim to provide trainers with complete knowledge of not only personal training but also of Sports Nutrition, Gym management, communication skills to make them an International standard Fitness professional.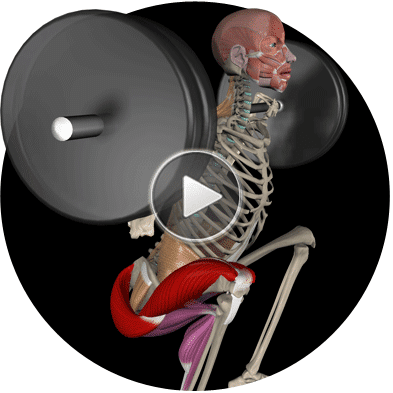 The Knowledge You Need to Become a Fitness Professional
Many books explain what muscles are used during exercises, but no resource brings the anatomy to life like Muscle and Motion! Look under the skin and understand, in-depth, which muscles are working in each exercise and which muscles can limit movement! .
Each exercise contains a detailed animation to assist you:
Full Anatomical & Kinesiological Analysis
Primary, Secondary & Stabilizers muscles Involved
Common Mistakes + Solutions
Analysis Table
Up to 7 Different 3D Angles
NOT SURE WHICH PROGRAM IS
RIGHT FOR YOU ?
Consult Our Experts Today !
Testimonial
What our students say

I am a sportsman (weightlifter) 3 times gold medalist. The course helped me understand the importance of diet in pre-competition training, during competition, and post-competition. A great teacher like Prashant sir helped me in understanding the concepts clearly and taught how to guide our clients to have a proper diet and also how to help our athlete to enhance performance.
Gorakshnath Waifalkar
SN

I took the online CPT course, Fit India Trust delivered the books at home during the pandemic, which was very good. Also if you miss any class they provide backup classes for every chapter. Rohit sir was taking our classes, he is an excellent teacher, Overall the experience in fit was amazing. The faculties are really good in Fit India Trust.
Isha
CPT

This is a very good course if you plan to work as a fitness trainer. This helps us to enhance our knowledge regarding nutrition, anatomy, etc. Our faculty Mr. Prashant is amazing at explaining the topics. Great session👍
Ramina Karim
CFT

Im glad to be a part of this institute. I have learned a lot. Management responds very quickly and resolves the issues at the same time. The best part about studying here is their faculty are very helpful, I have attended few classes with Rohit sir and he was really good. Although my batch was with Prashant Singh sir and he is the best Fit India Trust has. Best mentor, best teacher, best counselor. Thank you
Dipika Bhatnagar
CPT

The course is very nice. The teachings staff is very brilliant and they explain everything in deep
Nitin Duggad
CPT

FIT is providing the best classes. The classes are just superb. Special thanks to Prashant sir for explaining each and every topic in a simple way and clearing all our doubts whatever it may be.
Sowmya Mohan
CFT

The sessions till now have been very interesting. The faculty has put in all efforts to make the sessions easy to comprehend. The sessions become much insightful with the examples and the relatable situations included in the learning process.
Richa
IFT
Tell us about you
Find us at the office
Kajioka- Constanza street no. 39, 50889 Kuala Lumpur, Malaysia
Give us a ring
Deunte Staunton
+59 850 269 756
Mon - Fri, 10:00-14:00